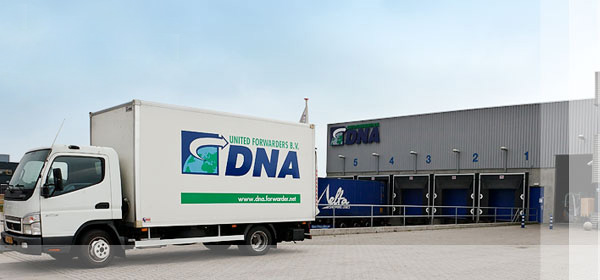 Netherlands: new partnership
We're excited to announce our new partnership with DNA United Forwarders B.V. for road transport to and from the Netherlands.
United Forwarders B.V. was founded in 1991. Today it's a dynamic and fast-growing forwarding company based in Breda (Hazeldonk), with offices in Rotterdam, Netherlands.
The company operates with a total commitment to quality services and holds the HACCP, ISO-9001, AEO-Customs and AEO-Safety certifications.